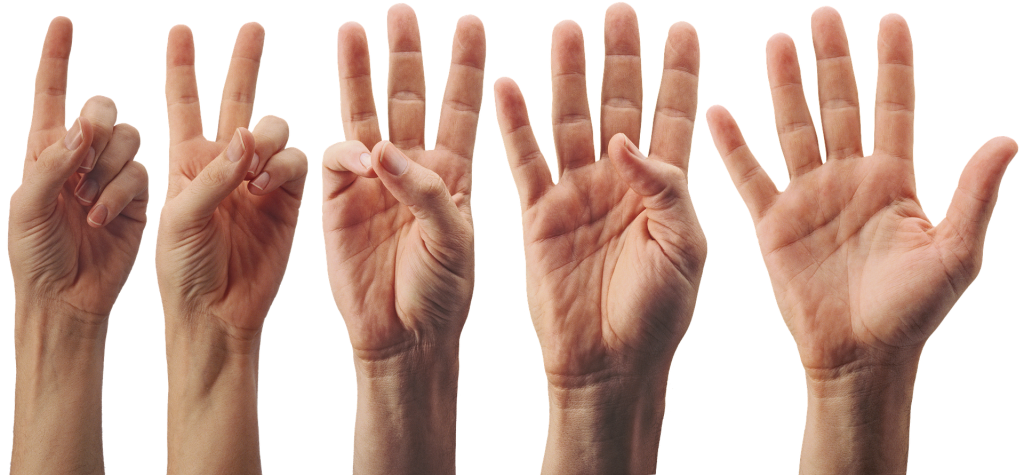 "If time with God is not on your schedule, you're not on the path of God."
I cringed at the minister's words, remembering the early years of motherhood. Marriage, parenting, teaching school, and a myriad of other responsibilities made it difficult to find a set block of time to dedicate to God.
Other than the two hours on Sundays spent in church, my God time was on the run. I prayed when I went to bed, but in those days, sleep claimed me within minutes of my head hitting the pillow.
Other than the two hours on Sundays spent in church, my God time was on the run.
Click To Tweet
I had to work it in another way. Because I spent a lot of time in the car, my radio was tuned to praise music. I kept a small New Testament Bible in the glove compartment. While I waited in drive-through lines at the bank, I would grab it and read a few verses.
But the thing I found most effective was the Five Finger Prayer. I prayed it every morning on my drive to work. Each finger represents a different focus, and the symbolism for each makes sense.
The prompts, listed below, are simple and easy to remember. The idea is to follow the same pattern daily.
Touch each finger as you pray:
Start with the thumb.
The thumb is closest to your heart, so use it to pray for family. I prayed for my children and whatever they had going on that day; my husband, and any other family member in need of prayer.
2.The pointer is next.
Use this finger to prompt prayer for those whose job it is to "point" others in the right direction. I prayed for teachers and doctors. I prayed for my church staff. Praying for specific needs makes this more meaningful, such as the spinal surgeon a friend was seeing to get to the bottom of her unexplainable pain.
3. Move to the middle.
The middle finger, our tallest, represents our leaders: our president, state, and local leaders. I prayed for my principal here, too.
4.Don't forget ring man.
Did you know the ring finger is weaker than the rest? Use it to remember the vulnerable. The friend or family member going through divorce, facing serious illness, grieving the loss of a loved one, or dealing with financial hardship are just a few situations.
5.End with the pinky.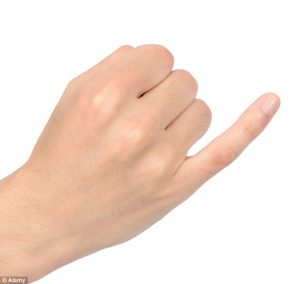 Your smallest finger represents you. Pray for yourself last. We tend to begin prayer with what we need, especially when rushed. This model reminds us to be humble, and to value others above ourselves.
My drive to work took ten minutes, so I devoted about two minutes to each finger prompt, give or take, depending on current circumstances.
By the time I reached work, I felt peaceful and productive. What's more, opening the lines of communication to God, even in this brief way, left me more attuned to hearing from Him throughout the day.
"…present your requests to God. And the peace of God, which transcends all understanding, will guard your hearts and your minds in Christ Jesus" Philippians 4:6-7 (NIV).
Now that my days are more my own, God is on my daily schedule. I love starting each day in solitude with Him. But there are times when my days get harried, and I revert to this Five Finger prayer on the run. Sometimes I do it for nostalgia's sake.
How do you make time for God during those super busy rushed times?
Note: I didn't create The Five Finger Prayer. I can't remember where I read about it, but I'd love to credit the originator. If you know, please share in the comments section.
Image by Alexander Lesnitsky from Pixabay