My writing buddy, Katherine Pasour, writes a guest post for us this week. She is the author of the newly released, Honoring God with My Body: Journey to Wellness and a Healthy Lifestyle. I have learned so much from this book! Today, she writes about the importance of walking with Jesus for both our physical and spiritual health. You'll see many of the health habits our doctors suggest for us today were in place when Jesus walked on earth.
Enjoy this post and discover a way to win a copy of Katherine's book!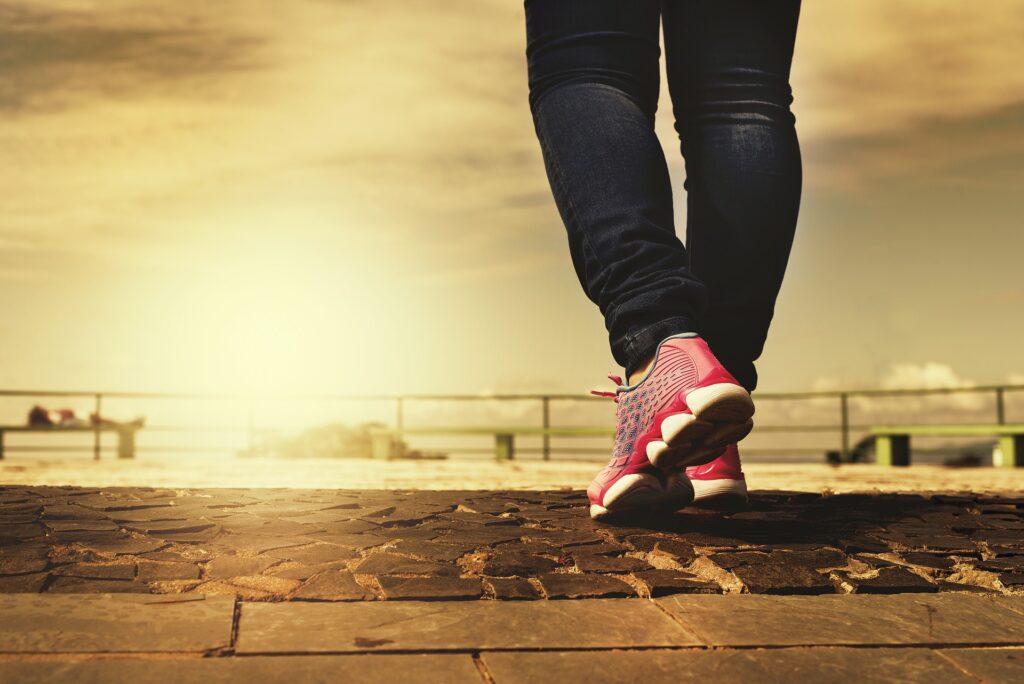 As Jesus was walking beside the Sea of Galilee, he saw two brothers, Simon called Peter and his brother Andrew.
(Matthew 4:18a, NIV*)
Have you ever considered how many miles Jesus must have walked during His time on earth? Scripture documents extensive travel by our Lord during His three years of ministry. Since walking was the primary mode of travel in the region, Jesus and His disciples put in long distances.
Often we tend to focus primarily on the spiritual gifts we receive from our relationship with Jesus. And rightly so! When we accept Jesus as our Savior we are born again—renewed—we are a new creation.
Therefore if anyone is in Christ, the new creation has come: the old has gone, the new is here! (2nd Corinthians 5:17)
When we accept Jesus as our Savior, we have the promise of eternal life with Him.
"I give them eternal life, and they shall never perish; no one will snatch them out of my hand." (John 10:28)
But what can we learn from Jesus about our physical health?
Two aspects of our Lord's life attest to an emphasis on habits of wellness:
Jesus led a physically active lifestyle—His work as a carpenter and his habit of walking.
The typical diet of His culture featured healthy eating habits—many foods from plants, fish, and olive oil.
Jesus walked—a lot.
During the three years of His earthly ministry, Jesus traveled extensively throughout Judea, Samaria, and Galilee. While Jerusalem and Bethany are fairly close to each other, Nazareth of Galilee are more than fifty miles from Jerusalem, and Caesarea Philippi and Tyre are more than one hundred miles north of Jerusalem. That's a lot of steps!
According to the Centers for Disease Control and Prevention,1 few lifestyle habits have as much power to positively impact our health as physical activity. The benefits of an active lifestyle include:
Strengthening our heart muscle
Strengthening bones and muscles
Reduced likelihood of developing heart disease
Reduced risk of diabetes
Reduced risk of some cancers
Helps maintain a healthier weight
Improves mental health/reduces stress
Reduced risk of osteoporosis
Reduced risk of Alzheimer's disease
Improves balance and reduces risk of falls
Helps us live longer with a better quality of life
That's amazing, isn't it? An active lifestyle has so many benefits for us.2
What kinds of foods did Jesus eat?
The typical diet during the time of Jesus consisted of lots of bread. Wheat or barley were usually crushed by hand to make the bread—"whole grain bread"—before this type of bread became a recommendation for a healthy diet. People also consumed beans, legumes, cucumbers, eggs from duck or other fowl, cheese, dates, and fish. Lamb and goat would have been occasional options, most likely not part of their daily diet.3
So, before the benefits of a plant based diet with the addition of fish were recognized, Jesus and the people of His time, were eating what nutritionists advocate for us today—lots food from plants, whole grains, fish, and limited meat.
Walk with Jesus.
Walk with Jesus
But if we walk in the light, as he is in the light, we have fellowship with one another, and the blood of Jesus, his Son, purifies us from all sin. (1 John 1:7)
Our relationship with Jesus is essential for our spiritual journey, but we can learn much from His healthy lifestyle as well. Are there ways you can add physical activity to your walk with Jesus? Can you add more plant based foods to your plate?
Wishing you joy and blessings on your walk with Jesus.
*All Scripture is from the NIV
1Centers for Disease Control and Prevention, https://www.cdc.gov/physicalactivity/basics/pa-health/
2Note: Katherine's recently published book, Honoring God with My Body: Journey to Wellness and a Healthy Lifestyle provides guidelines for adding physical activity as a lifestyle habit.
3"What did Jesus Eat" https://www.faithward.org/what-did-jesus-eat/
More About Katherine and How to Connect with Her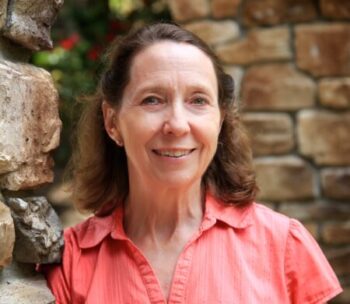 Katherine Pasour is an author, teacher, farmer, and speaker with a passion for service. She blogs regularly at www.katherinepasour.com with a focus on faith, wellness, and the lessons nature teaches. Psalm 139 reminds us that we are God's special creation, "fearfully and wonderfully made", thus Katherine believes we should nurture all aspects of wellness in service to our Lord. She is a regular contributor to Refresh Bible Study Magazine, published by Lighthouse Bible Studies. Katherine has articles in several Bible Study compilations, Heart Renovation: A Construction Guide to Godly Character (2018); Feed Your Soul with the Word of God (2019); and The Power to Make a Difference (2019). Katherine's wellness Bible study, Honoring God with My Body: Journey to Wellness and a Healthy Lifestyle, published by Morgan James, is available from all major booksellers. You can connect with Katherine on Facebook and Instagram at KatherinePasourAuthor and Twitter @KatherinePasour.
Win a Copy of Katherine's Book
All readers who reply to today's post will be entered in a drawing for a free copy of Katherine's book! It's simple: scroll down a bit and drop in a comment by October 28 11:59 p.m. Good luck!