The Flamboyance of Flamingos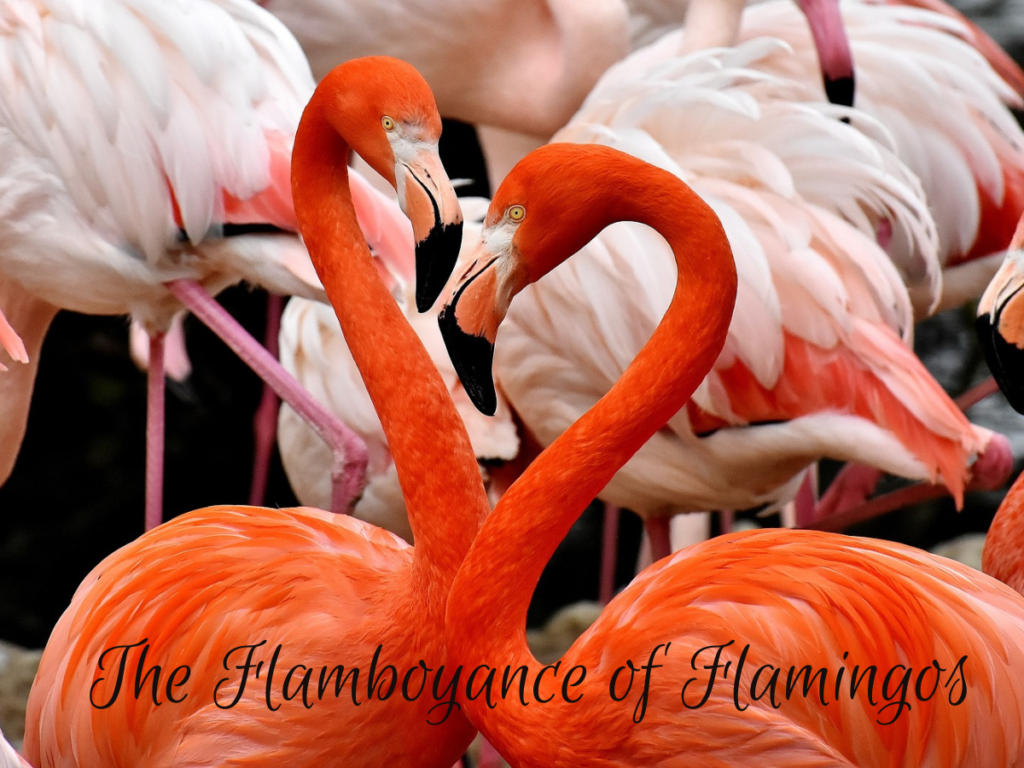 When my kids were growing up, they hungered for the thrilling adventures at amusement parks. I rode my share of roller coasters with them, but the theme park I liked most had nothing to do with exciting rides and everything to do with the acres of animal habitats it offered.
Busch Gardens of Tampa Bay features thousands of animals, but none more fascinating than the flamingo. The pink flamingo allures me with its color and flashiness. In my mind, the flamingo signals a party.
I love watching these wonders. They are good flyers although it takes a tremendous amount of momentum for them to take flight. Webbed feet allow them to run on water, picking up the speed needed for liftoff. It's an amazing sight. Watching flamingos feed also captivates me. Because of their long neck and mouth structure, these birds feed with their head upside-down by sucking up water containing the shrimp that provide their color.
I delight in flamingos.
God took pleasure in what He created. "And God saw that it was good." We read these words five times in the account of Creation in Genesis 1. And after God created man and woman in His image, the chapter states: "Then God looked over all that he had made, and he saw that it was very good" (v. 31).
The pleasure God takes in creation is our invitation to delight. What delights do you find in His creation? I think God smiles when we notice His handiwork. Taking delight in God's creation, along with Him, is one way we offer praise and thanksgiving.
You are worthy, O Lord our God,
To receive glory and honor and power.
For you created all things,
And they exist because you created what you pleased.
(Revelation 4:11 NLT)

Taking delight in God's creation, along with Him, is one way we offer praise and thanksgiving. #DelightInGod #Devotion
Click To Tweet