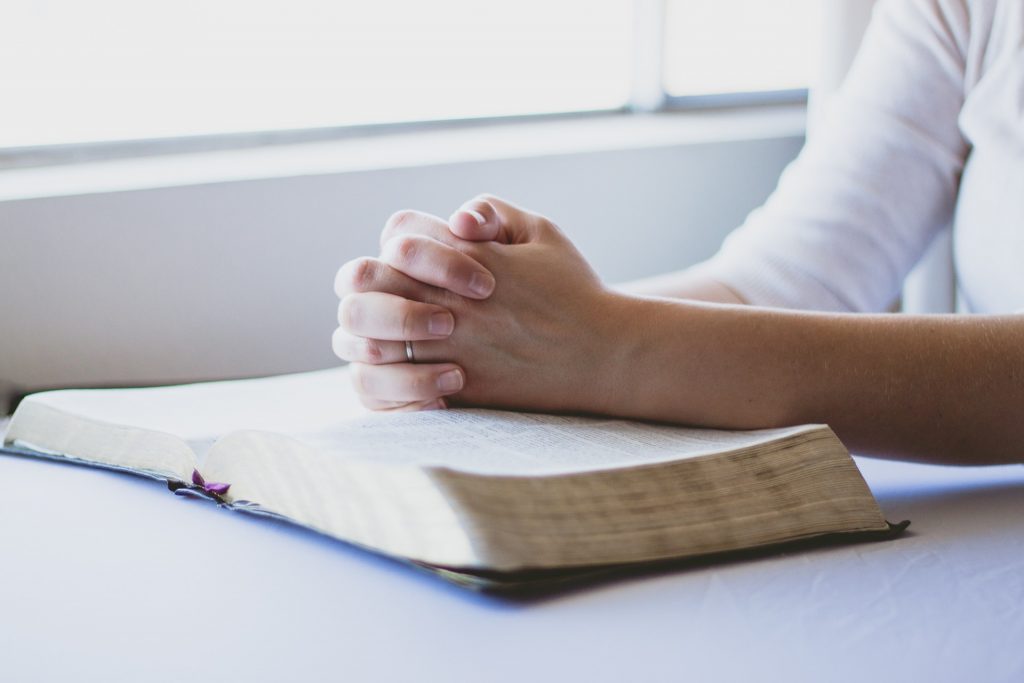 "You shall not take the name of the Lord your God in vain, for the Lord will not hold him unpunished who takes his name in vain," (Exodus 20:7 (ESV)).
God's third commandment tells us not to take God's name in vain. Most of us understand this means not using the Lord's name as a swear word. But it's more than that. Taking the Lord's name in vain means invoking it in a manner not reverent. Any casual or flippant use of His name is wrong because it undermines God's glory and the significance of what He did for us.
For many years, the expression, "Oh my God!" was not acceptable in civilized conversation. Today it's common to hear it used as an exclamation of surprise, excitement, or ridicule.
As texting became a way of life, acronyms were established to save time and space. "On my way" became OMW; LOL meant "laughing out loud;" And OMG translated to "oh my god."
As a result, the usage of OMG spilled over into pop culture, including television and movies. As an example, the show "Gossip Girl" features a group of teens with OMG playing a central role in the dialogue. And of course, it's all over social media. On Instagram, the hashtag #omg showed up in over 21.3 million posts!
What's more, a scan of my inbox revealed the acronym in the subject line of recent promotional emails.
OMG. The Best Coffee Cake Ever! OMG. Congratulations! OMG. This 50% off Coupon is Huge OMG. There's $10 off in here. OMG. I Can Meditate
I have no study to back it up, but the emergence of OMG in textspeak seems to correlate with the escalation of the verbal "oh my god." As this phrase grew in usage, it grew in acceptability. People become desensitized when stuff is repeatedly seen or heard.
In my personal life, I hear the offensive phrase flung around at work and at events such as awards ceremonies. A good friend says it often. He's Christian but feels no conviction invoking God's name in this manner. He grew up hearing it from the adults in his life and it's become an ingrained habit.
I experience an aversion to the words, whether I hear or read them. Although my reaction is emotional, it affects me physically. It's like tiny darts are striking me, and as stoic as I try to appear, my face can't always resist wincing.
Brothers and sisters, if someone is caught in a sin, you who live by the Spirit should restore that person gently. Galatians 6:1a (NIV)
The oft-used term was rattling my peace, particularly when I heard it from my friend. I spent some time fretting over it, and then I felt led by the Spirit to bring it into the conversation. Using gentle words, I let him know it hurt me and why. We talked about Exodus 20:7 and the various meanings of what it meant to take the Lord's name in vain. He promised to stop saying it.
He did use it less, substituting "oh my gosh" instead, but the sinful expression still slipped out. Sometimes I'd point it out, sometimes not. Sometimes I'd get angry and want to let him have it but never did. I wasn't sure what to do, and it left me downhearted.
So, I took it to God, seeking His solution. I then read and reflected on scripture with the word peace. These two verses spoke the loudest:
"You will keep in perfect peace those whose minds are steadfast, because they trust in you." Isaiah 26:3 (NIV)
"Peace I leave with you. I do not give to you as the world gives. Do not let your hearts be troubled and do not be afraid." John 14:27 (NIV)
To let the world, or anyone else, determine my level of peace was wrong. God is the only one who can give me peace, and I'm the only one who can keep myself from receiving it. My peace was strictly between God and me.
Now when I get upset with word choices, I immediately release it to God and move on. As long as I keep my eyes fixed on Him, the peace of God is with me. By protecting this peace, I'm better able to love others.
Our Father in heaven, Hallowed be your name, Matt 6:9 (NIV)
Hallowed: set apart as sacred, consecrated, or holy
Invoking His Holy Name in any way other than praise is wrong. We must take care to use the name of the Lord our God in only ways that glorify Him.
How could we do anything less?
To let the world, or anyone else, determine my level of peace was wrong. God is the only one who can give me peace, and I'm the only one who can keep myself from receiving it. My peace was strictly between God and me.
Click To Tweet