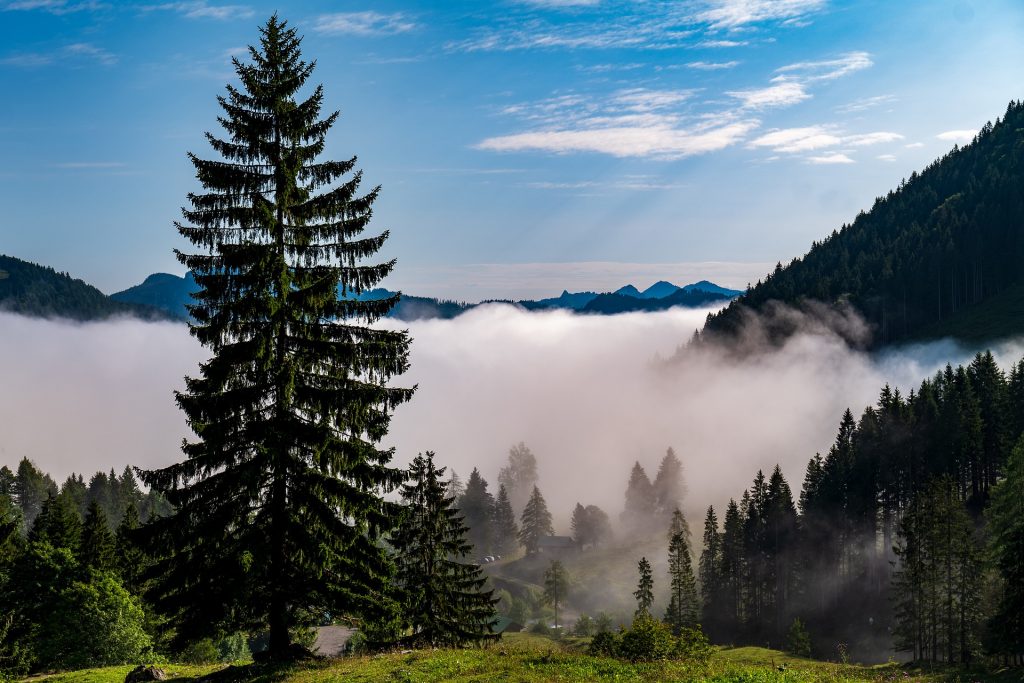 "The word I picked was God," B. said quietly. "I apologize if this offends anyone."
It was the second week of the semester in my beginning composition class when the former high school football captain and current ROTC student volunteered to read his writing. But it wasn't merely a matter of reading: B. bared his soul to a roomful of strangers in a diverse state university as he shared his free write about his faith.
A free write is stream-of-consciousness writing with only one rule: keep the pencil moving. No concerns with spelling or punctuation or margins. The writer simply follows his mind through the nooks and crannies of the subconscious.
Today's prompt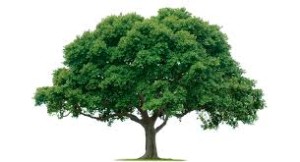 came from the poem, "Trees" by Joyce Kilmer. First, I read the poem aloud, a joy in itself because it's beautiful and filled with vivid imagery.
Trees
by Joyce Kilmer
I think that I shall never see
A poem lovely as a tree.
A tree whose hungry mouth is prest
Against the earth's sweet flowing breast;
A tree that looks at God all day,
And lifts her leafy arms to pray;
A tree that may in Summer wear
A nest of robins in her hair;
Upon whose bosom snow has lain;
Who intimately lives with rain.
Poems are made by fools like me,
But only God can make a tree.
Next I asked students to write down three words from the poem that stuck with them. I then instructed them to circle one of those three words. The chosen word was then used to start the free write without stopping to consciously think about it. A free writes last for eight-ten minutes, and are a great warm-up for class. My classes write one per week.
I didn't expect anyone to volunteer to read. It was early in the semester, and the group wasn't yet ready to bond and trust each other. Or me. But I asked anyway with what I hoped was an inviting smile. Not one pair of eyes met mine when I scanned the room­, so I prepared to move on.
Then B. spoke up with his apology and proceeded to read about his walk with God and the huge role it played in his life.
I've been reading lately about teenagers and their watered-down faith. I hear about young people following the Great Lie of individualism, of forging their own beliefs in today's pop-culture society. Kendra Dean, minister and professor at Princeton Theological Seminary and author of Almost Christian, writes about teens embracing a "moralistic therapeutic deism" which she defines as a faith that depicts God as a "divine therapist" whose chief goal is to make sure we feel good about ourselves – a self-serving brand of Christianity.
If there's truth in Dean's claims, and I'm sure there is, B's articulation of his faith reassures me that not all young people are ambivalent about Christianity. And Emory professor Elizabeth Corrie contends there is religious passion in teens. She conducts a theological boot camp for 16-18 year-olds and makes this observation, "we think they want cake, but they actually want steak and potatoes, and we keep giving them cake."
B's commitment to his chosen word may have opened a door that helped other kids feel comfortable sharing their religious beliefs. In a post to introduce themselves to each other shortly after B shared his free write, many of his peers mentioned their faith and how important it was to them. This semester is the first time that happened in numbers this large.
Don't apologize, B.
B's articulation of his faith reassures me that not all young people are ambivalent about Christianity. And Emory professor Elizabeth Corrie contends there is religious passion in teens
Click To Tweet