A Trash Dumpster and Sacrificial Love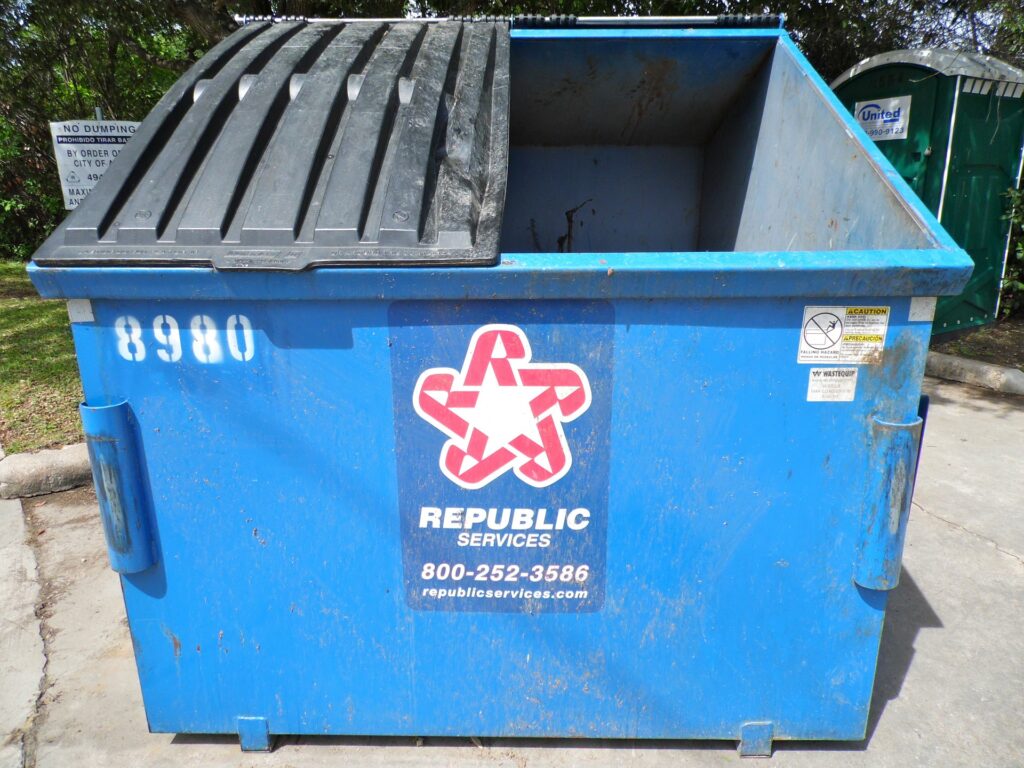 My husband and I needed items from Home Depot last week when we were working at the beach. Ready to go, I grabbed the small clutch containing only my keys, credit card, and phone. Then Hubby got sidetracked with business texts and phone calls.
As I waited on the lanai, I grew impatient and decided to put the downtime to good use. I placed my bag in a chair and made several trips to the trash chute down the hall to discard unnecessary items from the storage closet.
Just as I picked up another handful, Michael walked out. Wanting to finish my task, I grabbed the bag with my essentials and quickly made one last dump before hustling to catch up.
I stopped when I realized my hands were empty. With a sinking sensation in my chest, I went back to the lanai for my bag.
"Please be there," I whispered.
It wasn't.
I'd just slid a new iPhone down the chute straight into a commercial dumpster.
"What's wrong?" Michael asked when he saw my face.
Teary-eyed, I confessed my stupid blunder. The phone wasn't yet paid for nor covered by insurance. I wanted to crawl under something and flog myself.
Without a word, Michael went into action. He led us to the parking garage where the dumpster is located. Finding a foothold on the side, he hoisted himself up to peer inside. Garbage was piled to the top. Reaching in, he retrieved my bag and dropped to the ground.
Not believing my luck, I closed my eyes and thanked God for His mercy on a fool like me.
But the phone wasn't in the bag. Instead of putting the device in the zippered compartment, I'd only tucked it into an open pocket on the outside.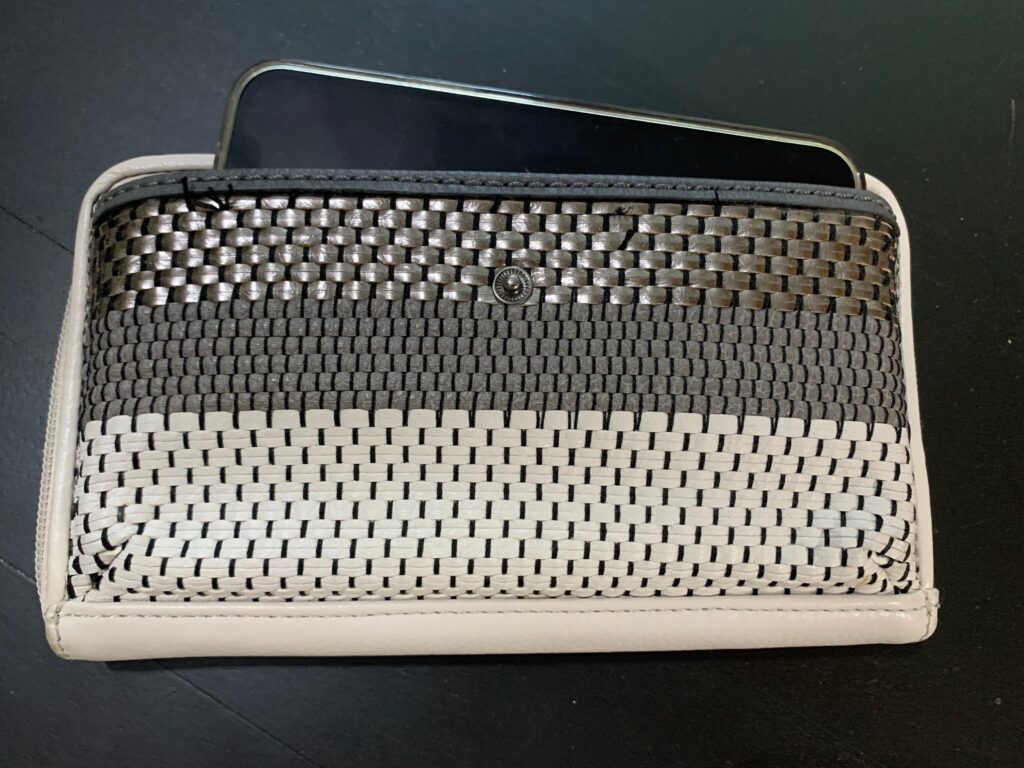 "Are you freaking kidding me???" he asked.
I silently told my phone goodbye.
You see, Michael has this extreme aversion to germs. One morning, he threw a new KCup in the kitchen trash because he thought it'd been used. It hadn't. Still, he refused to rescue it. His philosophy regarding garbage: "once in, it stays in."
"I'll figure something out," I told him. "Let's go."
Without a word, Michael climbed back to the top of the stink hole. Using his phone's flashlight, he searched carefully for my wayward device. It was nowhere to be seen. My eyes widened when he hoisted one arthritic knee over the rim of the dumpster and then the other. Ever so slowly, my hero lowered his legs to stand atop the debris. I heard crunching sounds underneath his feet as he slowly moved to the other side of the heap.
After a few tense minutes passed, I urged him to forget the phone and go shower. I tried to sound sincere.
He disappeared for a moment, then popped up and presented my phone to me. Stunned, I couldn't move.
"Take it!" he snapped.
After he climbed safely to the floor, I hugged him as tight as I could until he pushed me away.
I'd never felt more loved.
Later that afternoon, the Holy Spirit reminded me: Consider how much God loves you.
I was humbled beyond words by my husband's selfless act, but his love cannot begin to compare to God's sacrificial love for me.
We know what real love is because Jesus gave up his life for us.

1 John 3:16 NLT
How precious are your thoughts about me, O God. They cannot be numbered! I can't even count them; they outnumber the grains of sand!

Psalm 139:17-18 NLT
And this love song from Zephaniah 3:17 paints a beautiful picture of God in action:
 
 For the LORD your God is living among you
 He is a mighty savior.
 He will take delight in you with gladness.
 With his love, he will calm all your fears.
 He will rejoice over you with joyful songs. 
God's love is so pervasive I took it for granted. I didn't appreciate it as fully as I should. I vow to correct that. And I'll start by praising Him for my husband.
I was humbled beyond words by my husband's selfless act, but his love cannot begin to compare to God's sacrificial love for me.
Click To Tweet