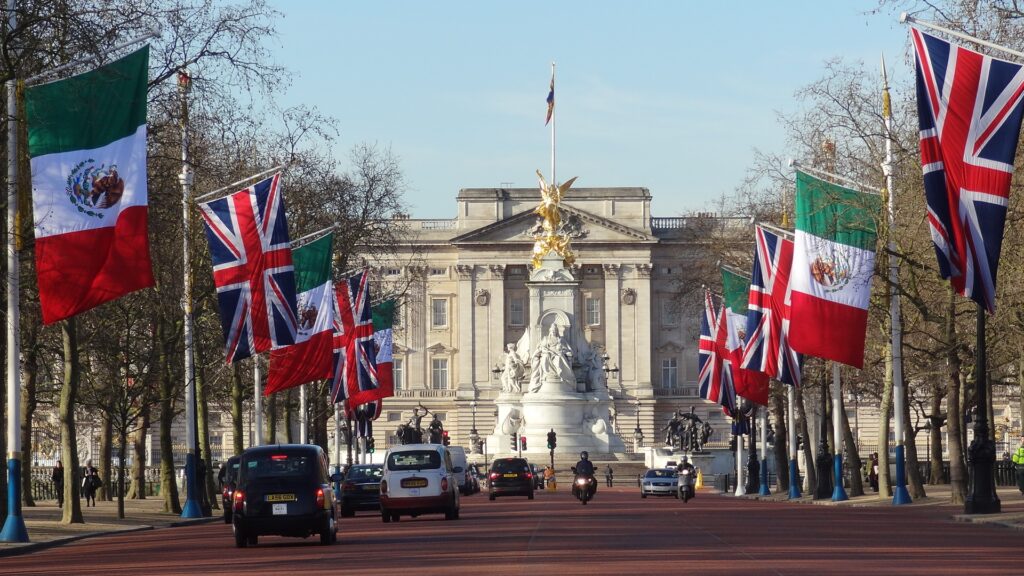 I'm a fan of Queen Elizabeth II. As the longest-reigning monarch in history, she models calm, cool, and collectedness as she rules a nation. I admire her demeanor along with her strength and no-nonsense style.
But I admire something else about her even more. Queen Elizabeth's faith is the framework that guides her. As reserved as she is in most areas of her life, the Queen is remarkably open about her Christianity. She embraces her historic title, "Defender of the Faith."
I recently read Bryan Kozlowski's book, Long Live the Queen! 23 Rules for Living. The author serves up details and personal anecdotes about the Queen's life from which he draws the twenty-three rules. Kozlowski further condensed the rules for the magazine article, "Ten Life Lessons from the Queen." Each lesson centers on an action that can lead to a long, productive life. 
"To what greater inspiration and counsel can we turn than to the imperishable truth to be found in this treasure house, the Bible?" Elizabeth once asked.
Queen's Elizabeth trusts that Some One Else is in control. Her demeanor and leadership style grew out of that knowledge. We can find plenty of parallels between the way she does life and the Bible's instruction. Part I of this topic focuses on five of the lessons and supporting Scripture.
Lesson 1: Recharge Your Willpower
Queen Elizabeth possesses an abundance of self-control. One reason is because she pauses for an hour each day to recharge it. The popular monarch escapes her hectic day and unwinds with a pot of tea and a pastry.
God is the branch and we are the fruit. When we abide in God, we produce the fruit of the Spirit. One such fruit is self-control.
But the fruit of the Spirit is love, joy, peace, patience, kindness, goodness, faithfulness, gentleness, self-control.

Galatians 22-23 (ESV)
And among numerous Bible verses about self-control, we have Peter's admonition.
…make every effort to supplement your faith with virtue, and virtue with knowledge, and knowledge with self-control…

2 Peter 1:15 (ESV)
Lesson 2: Stick to a schedule
Queen Elizabeth follows a strict routine daily — a practice started by her childhood nanny. From a 7:30 cup of tea to the 11:00 bedtime with journal in hand, it rarely varies. The Queen's "timetable" includes breaks throughout the day, and prayer is firmly established in her daily schedule.
Spending time in God's presence strengthens and calms her. The Bible instructs us to:
Be still and know that I am God;

Psalm 46:10 (NIV)
True rest comes from Him, as promised here:
…My presence will go with you, and I will give you rest.

Exodus 33:14 (NIV)
Lesson 3: Develop Your Sense of Purpose
From a young age, the Queen has been dedicated to her country. No hint of self-importance remained in her personality when she became Queen at fifteen. "Britain got its least self-centered monarch in history," writes Kazlowski.
God calls us to a selfless and Christ-centered life.
God planned for us to do good things and to live as he has always wanted us to live.

Ephesians 2:10 (CEV)
…let us run with endurance the race that is set before us, fixing our eyes on Jesus…

Hebrew 12:1-2 (NASB1995)
Lesson 4: Serve Others
Through the years, the Queen has demonstrated a heart for others and their welfare. In a 1954 speech she said, "It is my resolve that under God I shall not only rule but serve." In addition to many good works, she supports over 600 charities and public service organizations.
…do not use your freedom to indulge the flesh; rather serve one another humbly in love.

Galatians 5:13 (NIV)
And whatever you do, whether in word or deed, do it all in the name of the Lord Jesus…

Colossians 3:17 (NIV)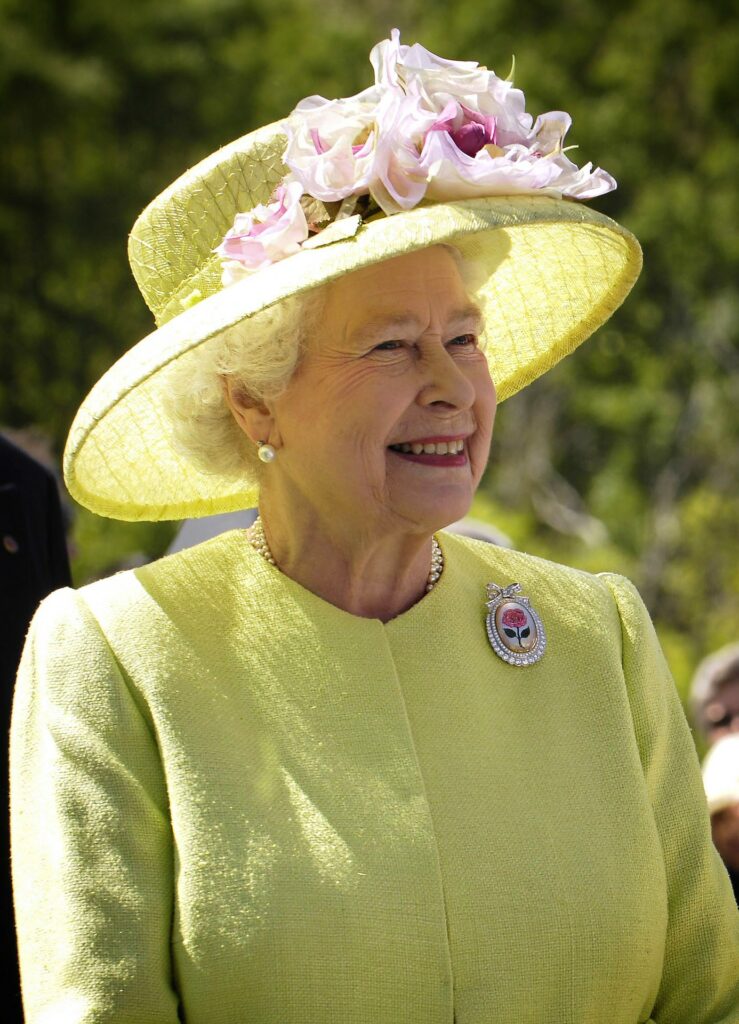 Lesson 5: Sweeten the Self-Talk
Those who deliberately mute the negative voices in their heads gain a healthy emotional barrier. The Queen once commented, "I find that I can often put things out of my mind which are disagreeable." Psychologists call people like Elizabeth a "purposeful repressor," the opposite of ruminators, who obsessively chew on distressing events. I love what Elizabeth says here: "Perhaps we make too much of what is wrong and too little of what is right" — the gist of Philippians 4:8:
…whatever is true, whatever is noble, whatever is right, whatever is pure, whatever is lovely, whatever is admirable—if anything is excellent or praiseworthy—think on such things.

Philippians 4: 8 (NIV)
All simple and good practices for sure. Following them consistently is the tricky part. Which of the five do you need to improve? As for me, I'm going to work to "sweeten the self-talk."
As reserved as she is in most areas of her life, the Queen is remarkably open about her Christianity. #QueenElizabeth #leadership #christianity
Click To Tweet