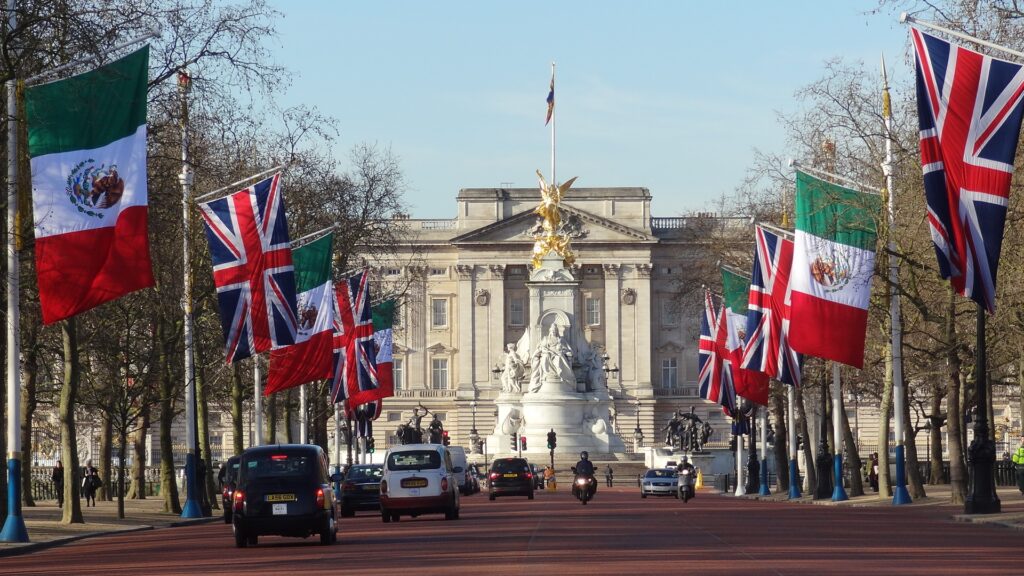 To what greater inspiration and counsel can we turn than to the imperishable truth to be found in this treasure house, the Bible?

Queen Elizabeth II
In our last post, we looked at five lessons gleaned from the life of Queen Elizabeth, based on Bryan Kozlowski's book, Long Live the Queen! and article "Life Lessons from the Queen." When we examine Scripture that supports the principles guiding her life, the evidence is clear: Queen Elizabeth leads a faith-based life.
This week's post presents the next five lessons.
Lesson 6: Brush Aside Vanity
Kozlowski titles a chapter of his book, "There is No "I" in Majesty." The Queen is modest and doesn't care for the celebrity her position brings. She's unself-focused to the point of preferring the pronoun one rather than I or me.
Queen Elizabeth's sense of humor attests to a lack of vanity. When her scowl was captured in photographs at Charles and Diana's wedding, she quipped, "Oh Phillip, do look! I've got my Miss Piggy face on."
What are you doing, you devastated one? Why dress yourself in scarlet and put on jewels of gold? Why highlight your eyes with makeup? You adorn yourself in vain.

Jeremiah 4:30 (NIV)
The Queen understands authentic beauty:
Rather, it [beauty] should be that of your inner self, the unfading beauty of a gentle and quiet spirit, which is of great worth in God's sight.

Peter 3:4 (NIV)
Lesson 7: Never Stop Playing
Queen Elizabeth carried her playful, childlike spirit into adulthood. Family members call her mischievous, and she often places her tongue firmly in cheek when interacting with world leaders. Her childhood passion for horses still brings her joy daily.
The Bible's instruction regarding fun and play is clear.
I know that there is nothing better for people than to be happy and to do good while they live. That each of them may eat and drink, and find satisfaction in all their toil—this is the gift of God.

Ecclesiastes 3:12-13 (NIV)
So I commend the enjoyment of life, because there is nothing better for a person under the sun than to eat and drink and be glad. Then joy will accompany them in their toil all the days of the life God has given them under the sun.

Ecclesiastes 8:15 (NIV)
Lesson 8: Keep the Faith
Queen Elizabeth's faith is the cornerstone on which she builds her life, as was established in Part I of this post.
"I know the only way to live my life is to try to do what is right, to take the long view, to give of my best in all that the day brings and to put my trust in God (183)," Queen Elizabeth once said.
For by me your days will be multiplied, and years will be added to your life.

Proverbs 9:11 (ESV)
Dan Buettner's study of the longest living individuals in the world revealed that a common denominator was "healthy centenarians everywhere have faith." Trusting that God is in control helps relieve anxiety and contributes to health and wellbeing.
Lesson 9: Be Open to Change
Queen Elizabeth has successfully navigated huge change throughout her monarchy. Although fond of sticking to a daily routine, she embraces change better than any of her predecessors.
Her faith plays a role. The only constant in this life is God. Knowing the One in charge never Himself changes reassures her.
I the Lord do not change. So you, the descendants of Jacob, are not destroyed.

Malachi 3:6 (NIV)
Jesus Christ is the same yesterday and today and forever.

Hebrews 13:8 (NIV)
Lesson 10: Cherish Your Crowning Years
Research shows the world's happiest are in their seventies, and their contentment continues to climb into the eighties and beyond. These individuals continue to rejoice as they age. Queen Elizabeth's attitude mirrors theirs.
They still bear fruit in old age; they are ever full of sap and green.

Psalms 92:14 (ESV)
The Queen asserts there is more to celebrate as the years pass, rather than less. Such belief grows out of her faith and deep-rooted gratitude. The Queen is quite practiced in counting life's blessings.
Oh give thanks to the Lord, for he is good; for his steadfast love endures forever!

1 Chronicles 16:34 (ESV)
Queen Elizabeth's faith is the cornerstone on which she builds her life. #QueenElizabeth #BryanKozlowski #leadershipandfaith
Click To Tweet
I've tried to read a biography about someone I admire every year since a college professor suggested it years ago. It's been a worthwhile practice. List a bio you've read from which you've drawn strength, motivation, or inspiration in the comment section below!