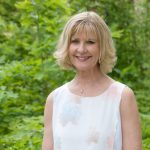 Hi, I'm Candyce. Many people call me Candi, but being "Grami" to five of the sweetest grandkids ever delights me most.
I'm a teacher, writer, and follower of Jesus.
Georgia on my Mind
I enjoy traveling far and near, but Georgia is home. My favorite place to visit is the beach, most any of them, but Destin, Florida is my second home. Besides the beach (and family), I enjoy baseball (Go Braves!), hiking, and ice cream. I recently entered a love/hate relationship with golf. Life is such an adventure!
god in my heart
Most of all, I'm grateful that God never let go of me. He's been there through the years—refining me, protecting me, helping me, teaching and guiding me along my journey of faith. My hope is to help readers discover the abundant life Jesus longs to provide. May you find peace and joy as you pursue a closer walk with Him.
Get in touch
I'm a good listener. Please use the Contact Candyce link to touch base with prayer requests, topic concerns, or anything else. I'd love for you to join the conversation on my blog. Receive notifications of new posts by subscribing below.
Thanks for visiting!
Candyce