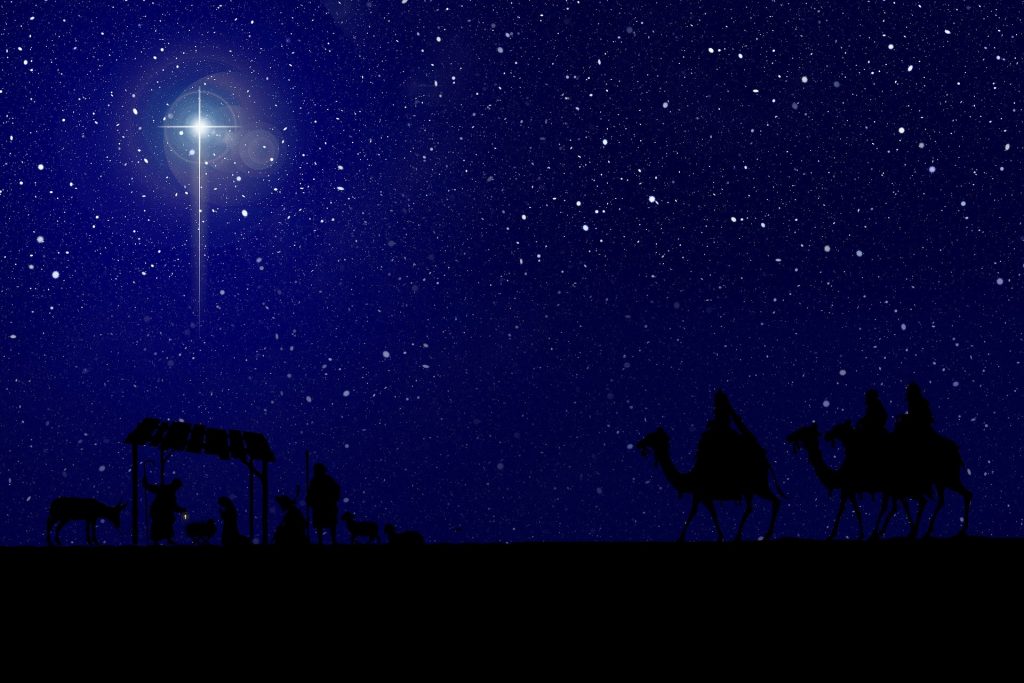 "…She wrapped him in cloths and placed him in a manger, because there was no guest room available for them." (Luke 2:7)
Surprise is divine; it's the heart of the Christmas story. after all. For what could be more astonishing than our Savior coming to us simply and quietly in the night as a baby? Jesus came without fanfare or special wrappings and brought the greatest gifts of all time — hope, peace, joy, and love.
The invitation of Christmas is that we keep this gift of surprise alive in our hearts.
Adults often lose the sense of wonder and expectation. We've faced disappointment more than once, and our hearts grow jaded. We lose the joy of surprise—even at Christmas—and go through the motions without anticipation. I was guilty of this the first Christmas I faced The Empty Nest Syndrome.
My minister's message about keeping the gift of surprise alive in our hearts at Christmas convinced me I was focused on the wrong thing: myself.
Thinking about the element of "surprise" inspired me to add an unexpected twist to a family tradition.
It's long been an annual rite to give my kids a book for Christmas. I love children's literature with a passion. Love You Forever, Goodnight Moon, and The Runaway Bunny were among their earlier gifts. As my brood grew up, they began requesting specific reads on their own.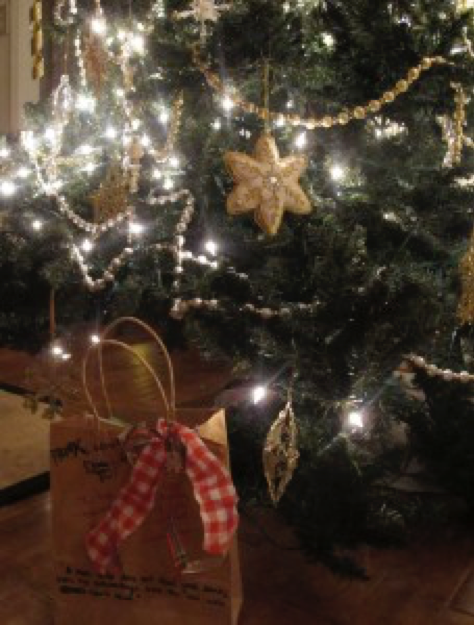 But I admit, the book-gifting tradition had become a Yawn. So, instead of wrapping their books in gift paper tied with fancy bows, I dropped each in a plain, oatmeal-colored bag with thin rope handles.
The unadorned bags invited creativity, so I pulled out colored markers and went to work. I decorated them with multi-colored quotes about reading. The red gingham ribbon tied to the handles added old-fashioned charm.
The gifts were a hit. My kids laughed with delight as I handed them out. They needed nothing lavish to surprise them, only a simple tweak to an old idea. They loved their individual quotes and took turns reading them aloud:
We read to know we are not alone. C.S. Lewis
Outside of a dog, a book is man's best friend; inside of a dog, it's too dark to read. Groucho Marx
When I get a little money, I buy books; and if any is left I by food and clothes. Erasmus
Never judge a book by its movie. J. W. Eagean
Getting a book from mom was nothing new, but the unusual presentation of the gift was novel and fun. I overflowed with joy that I'd surprised them.
Imagine my surprise the following Christmas when my daughter handed me a familiar bag. It was the one that had contained her book from last year, still tied with the same, though frayed, ribbon. She had elegantly scratched through the To and From label so it read appropriately. Then she added a new quote:
A man who won't read has no advantage over the one who can't read. Mark Twain
The quote pleased me because I wholeheartedly agreed with it. I don't remember what book was in the bag, but I do recall how much the recycled book bag surprised me.
And that this surprise came from a daughter who, since the previous Christmas, had moved four states away made it more special. It helped me realize the bond with my children would never be broken. What's 900 miles when they can still manage to surprise me?
Let's resolve to keep the element of surprise in Christmas. Surprise doesn't have to cost a lot of money or come with lavish wrappings. It's best when it comes, as Baby Jesus did, simply and quietly.
Think of a gift from the past that holds special memories for you. Why? Does the role of surprise play a part in the memory?
Prayer: Thank you, God for the indescribable gift of Jesus— our salvation, our hope, our greatest surprise of all. Open our eyes to see the many ways You continue to surprise us throughout the year. Help us keep the gift of surprise alive for others. Amen.
Let's resolve to keep the element of surprise in Christmas. Surprise doesn't have to cost a lot of money or come with lavish wrappings. It's best when it comes, as Baby Jesus did, simply and quietly.
Click To Tweet