Sitting Together in Darkness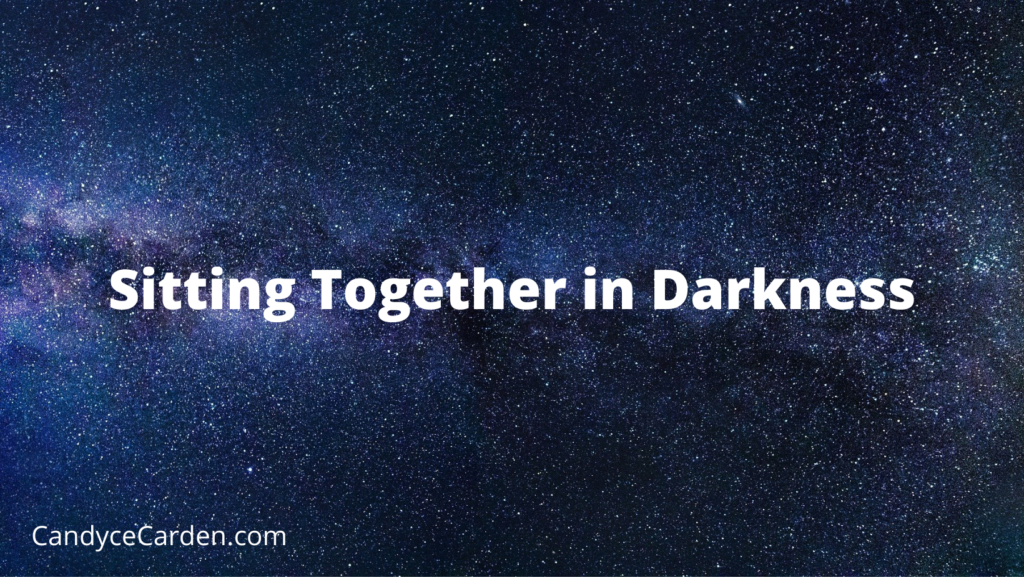 As daylight savings time ends and night falls earlier and earlier, the cool evenings find me cozied up in front of a fire way too early. I once disliked the time shift because my energy level drops in darkness. I felt guilty that I was sitting rather than checking tasks off my list during December. This Christmas, God taught me not to fret about the shortened days, but rather to see the darkness as a gift.
Qarrtsiluni is a word in Inuit culture meaning "sitting together in darkness waiting for something remarkable to happen." It's further explained as the "anticipatory quiet before a momentous happening.
Qarrtsiluni.
Isn't this what Christians everywhere are doing during Advent? We're figuratively sitting together in the quiet darkness anticipating the momentous event when our Savior comes humbly and quietly in the night.
Sitting in darkness makes room in our hearts for Jesus. It allows us to let go our tasks, our resentments, our worries. It's a time to anticipate His arrival, once again, bringing the gifts only He can —hope, peace, love, and joy.
During this season of shorter days, my wish is that you embrace the darkness, that you see Jesus in the starlight, firelight, and candlelight. I'll suggest to you what a friend suggested to me:
Get caught up in His presence. Linger a bit longer than usual. His door is always open and He waits there, with arms opened wide.
When Jesus spoke again, he said,
'I am the light of the world.
Whoever follows me will never walk in darkness,
but will have the light of life.'
(John 8:12 NIV)
See the darkness as the shadow of God's presence, and embrace it. #Advent #Christmas
Click To Tweet
What task can you let go to make more room for God?