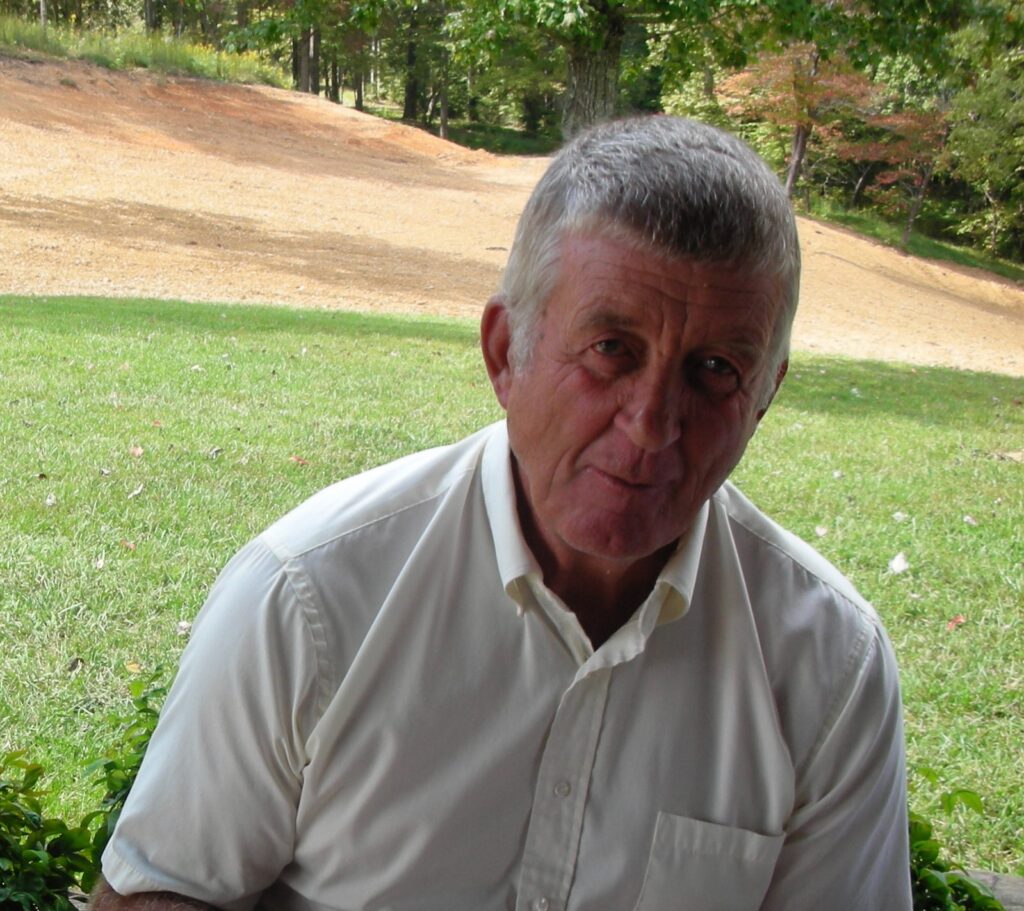 A 16-year-old girl, who didn't know how to process the emotion flooding her upon hearing the news of her mother's death, bolted from the hospital into the crisp darkness of the night. She found refuge under a pine tree, lay in the grass, and cried.
That girl was me. It was my brother, Eli, who found me under the tree and silently pulled me to my feet and into his arms and let me soak his shirt with my tears. That event bound us in a special way, and Eli became a great stabilizer in my life. He was my gentle giant, my rock-of-a-brother.
We lost Eli last week.
Through the days leading to Eli's funeral, I discovered, unsurprisingly, he was a rock to many. As I listened to family and strangers tell anecdotes about him, I laughed. I cried. I marveled. But mostly, I laughed.
A common theme quickly emerged through these stories. Most of them centered on one of the following traits.
HUMOR
Eli loved to laugh. And he loved making others laugh. He was a master of the practical joke, the tall tale, and clowning around. I don't recall ever seeing him down or without a cheerful word for friend and stranger alike. A mile-wide smile was his trademark.
The funny stories shared at his service brought laughter and kept sadness at bay. He lived his life with joy and brought joy into our lives. I can just imagine Eli's pleasure because he still has us laughing.
Helping Hands
Eli was a big strapping, athletic, hard-working country boy. God blessed him with hands big enough to palm a basketball for a reason. At his service, one of his three daughters shared a beautiful acrostic she wrote about his H.A.N.D.S. His hands defined him in so many ways. He was always quick to lend a helping hand. She felt safest in his hands. He loved to hand-make stuff. He was always on hand when you needed him, and he sometimes got out-of-hand with the joking around.
Never a Bad Word to Say
I heard this phrase repeated time and again. "I never heard him say a bad word about anybody." The line was usually followed by, "And I never heard anybody say a bad word about him."
I had to pause and reflect on this one. And try as I might, I couldn't recall a time Eli spoke in anger against anyone. Could the same be said about you by your family and closest friends? Not me.
Eli walked the walk. He was quiet and soft-spoken, but his life shouted a testament to Jesus.
Eli modeled the servant love Jesus demonstrated when He walked among us washing the feet of His disciples and feeding the multitude. Eli modeled acceptance and love for everyone—no matter their choices, just as Jesus refused to shun sinners. And Eli enhanced life by lifting up others through laughter.
His master replied, 'Well done, good and faithful servant! (Matthew 25:23).
Rest in Peace, Gentle Giant.