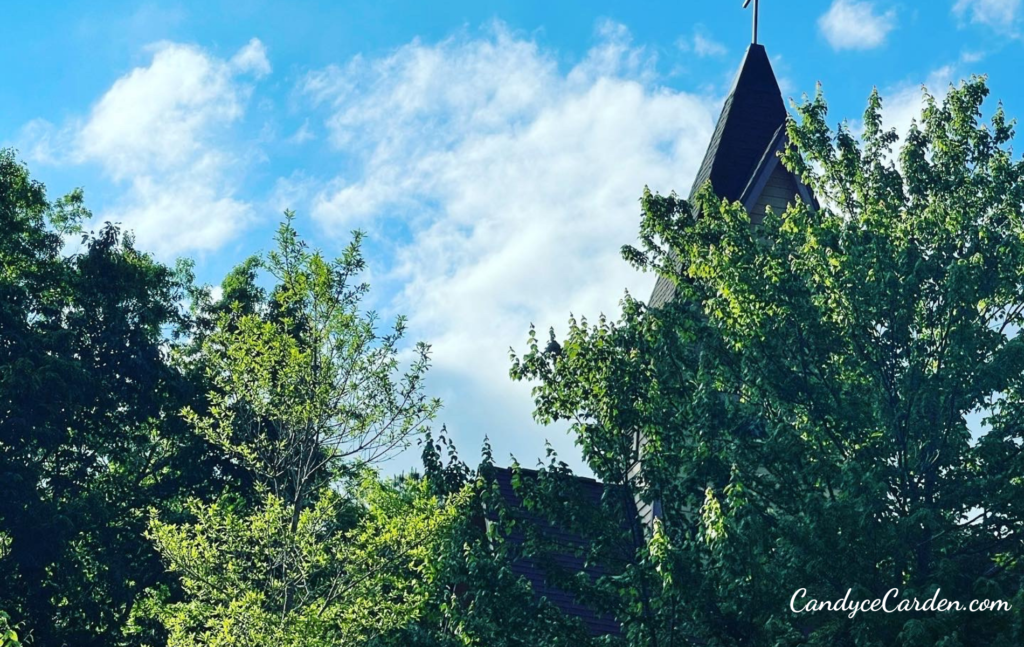 One of the joys of spring is observing recently desolate trees showcasing new foliage —seemingly overnight. A sure sign of hope, reminding us the time to don short sleeves and sandals, eat burgers off the grill, and smell freshly-mown grass is near.
Oh, but trees do much more than proclaim spring's arrival. Obviously, they enhance and sustain life, but trees demonstrate several other traits worthy of consideration.
Consider the Patience of a Tree
Trees accept the seasons of life. Unlike me, they neither struggle with or bemoan loss and change. When blow the cold winds of winter, trees stand firm. Although stripped of clothing, they remain steadfast, waiting with patience until God abundantly adorns them again.
If you would know strength and patience, welcome the company of trees.

― Hal Borland
Consider the Trust of a Tree
Trees make no attempt to hold on in vain to spring beauty. Come fall, they let go their colorful leaves without fretting their barren appearance. Every season serves a purpose, and God works all things together for good. We thrive, too, when we trust we're fulfiling His plan for our lives.
Anyone who thinks fallen leaves are dead has never watched them dancing on a windy day.

― Shira Tamir
Consider the Posture of a Tree
Trees remain in a state of gratitude, limbs stretched outward to accept God's blessings of rain and sunshine, songbirds, and branch-climbing children. How splendid a life to stand attentive to God and praise Him all day.
A tree…looks at God all day, and lifts her leafy arms to pray.

— Joyce Kilmer
Consider the Peace of a Tree
Trees, with their beauty, infuse us with peace. They nourish us emotionally. Psychologists suggest this happens because plants are without emotion and conflict unlike the people in our life. No wonder God looked over all He had made, and declared it very good!
Trees give peace to the souls of men.

― Nora Waln
Consider the Generosity of a Tree
Often, we take God's Creation for granted. We help ourselves to more than our share without replenishment. Shel Silverstein's beautiful children's book, The Giving Tree, helps us appreciate the value of trees. It's about a little boy and a tree. A little boy who grew to be an old man, taking everything the tree offered through different phases of life while giving little in return.
I am sorry, Boy, said the tree, but I have nothing left to give you.

— Shel Silverstein
Happy Arbor Day (April 29, 2022)
Trees are the biggest plants on earth. The Arbor Day Foundation tells us they provide oxygen, store carbon, and stabilize soil. Science tells us trees reduce stress, thus benefiting our health.
Trees also serve as a model for how to do life.
Spend some time in the company of trees today.
The best time to plant a tree is twenty years ago. The second-best time is now.

— Chinese proverb
What do you value about trees? (I value your comments.)
Trees remain in a state of gratitude, limbs stretched heavenward to accept God's blessings. How splendid a life to stand attentive to God and praise Him all day.#trees #ArborDay #praise
Click To Tweet