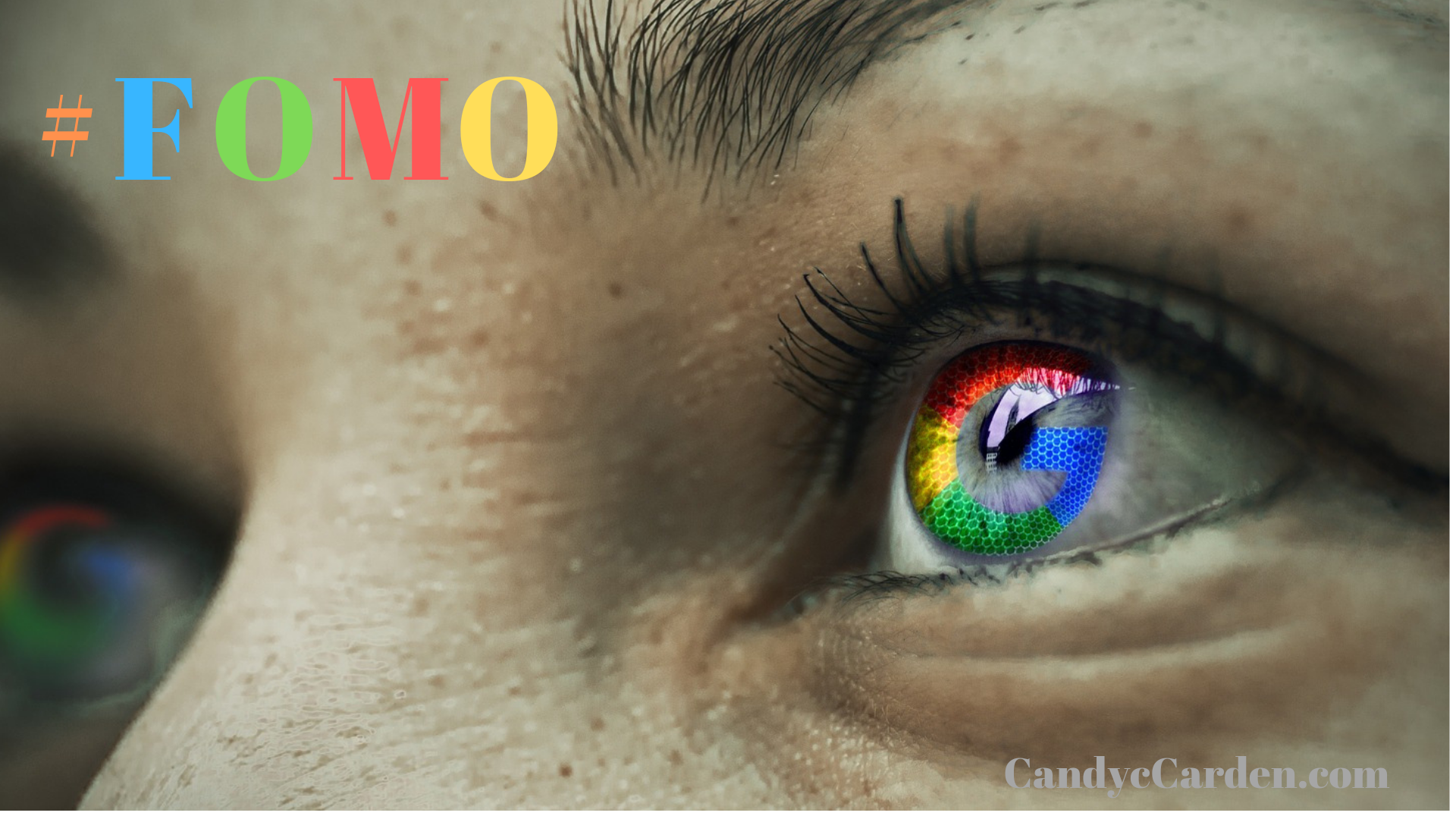 FOMO, the acronym for a current cultural trend, made its way into the Oxford Dictionary in 2013.
Origin: Early 21st century abbreviation of fear of missing out. Anxiety that an exciting or interesting event may currently be happening elsewhere, often aroused by posts seen on social media.
Is FOMO a result of modern times, as many speculate? Or is it due restlessness—a longstanding trait of the human heart.
From very early times, man could be said to suffer from FOMO. The grass always seems greener on the other side expresses a sentiment that's been around for thousands of years. Although the idiom didn't appear in modern English until the early 1900s, a Latin proverb from 1545 translates as "The corn in another man's ground seems more fertile and plentiful than does our own." And as far back as 1 BC, the poet Ovid wrote "the harvest is always richer in another man's field."
Maybe you've experienced similar feelings. I did as a young adult. I longed for something more. I didn't yet know what, but it proved elusive. Life looked better on the other side of my fence. I didn't have Google or Facebook to sway me, but I had other media. Glossy magazines showcased glamorous lives. Movies and television portrayed romance and fun times. And my life seemed to fall short of those of my friends.
I was a newlywed by the time I was 20, still living in the community where I grew up. As an education major, I drove thirty minutes to college and back three days a week. I was happy, but restless. Where was the exciting adulthood I'd envisioned in high school when I dreamed of living in New York City, or some other exotic place, holed up writing? Impatience ruled me in those days. I desired something more, and I desired it now.
Fortunately, God loved me enough to lead me out of my discontent. His instruction came through various sources over a period of years.
Lesson 1: Bloom Where You're Planted
First, God planted a seed. During my senior year at school, a framed print in the campus bookstore caught my eye. While the flowers were beautiful, it was the sentiment that grabbed me: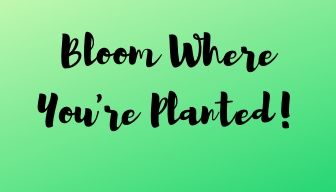 Each flower displayed its individual differences; each was lovely in its own way. I couldn't afford it, but I bought it anyway and hung it in my apartment where I would see it every day. I needed to ponder this message further. I would begin a teaching internship next semester. New York would have to wait.
Lesson 2: Learn to be Content No Matter What
Next, our Sunday School Class did a Bible study on Paul. I was struck by this fascinating servant of God. Paul gave new meaning to the "bloom where you're planted" exhortation. He sat in prison facing possible execution on false charges brought about by corrupt officials. Yet, he was at peace:
"…I have learned to be content whatever the circumstances. I know what it is to be in need, and I know what it is to have plenty." Philippians 4:11-12 (NIV)
What reason did I have to twist in the wind? Surely, I could be content in my current circumstances if Paul was content as a prisoner.
And not only was Paul content in his situation, he bloomed. Paul trusted that God was using his imprisonment to advance the gospel. What a testimony his life was to others. In Acts 21:13, Paul states:
"I am ready not only to be bound, but also to die in Jerusalem for the name of the Lord Jesus."
Paul had the "something more" I was missing out on.
Lesson 3: Thy Hast Made Us for Thyself
A few years into teaching first grade, my life was as busy as the playground monkey bars. My husband and I now had three kids and demanding jobs. I started a master's degree which added to my stress. I wandered away from God. Forget blooming. I wilted.
One day, I walked into my assistant principal's office to make a phone call. She kept a 365 Day Devotional on her desk opened to the current date. As always, I read the day's message:
"Thy hast made us for thyself and our hearts are restless until they rest in thee." St. Augustine.
I read them again. Rest. I needed rest. And I couldn't remember the last time I'd rested in Jesus. That brought me to my knees, figuratively. I instantly knew what was wrong in my life, and I vowed to right it.
Whispering a rushed prayer, I promised God I'd soon be back.
Lesson 4:
The next lesson came in the form of a friend. Amy was my new parapro at school. A recent college grad with a degree that opened no doors for employment, she was taking classes to earn an add-on in education. She was also back home with her parents. Not exactly the place she'd imagined post college. Though bummed, she accepted her situation.
Amy surprised me when she said, "For whatever reason, this is where God wants me during this season of life. And I'm going to make the best of it."
I was mentoring Amy in the classroom, and she was influencing my faith. Her view raised questions in my heart: Could that be true? I wondered. Is that how God worked? Was it really His plan for Amy to be back home and working with me? Or was her circumstances the result of a poor choice when she picked a college major?
Following our conversation, I opened my Bible. God designs us with different gifts and abilities (Rom 12:6; 1 Cor 7:7), but did you know He also places us in our particular circumstances throughout our lives? Acts 17:26 reads:
From one man he made all the nations, that they should inhabit the whole earth; and he marked out their appointed times in history and the boundaries of their lands.
God plants us exactly where he wants during His chosen seasons! How much easier to find contentment when we understand this.
"They are the shoot I have planted, the work of my hands, for the display of my splendor." Is 60:21 (NIV)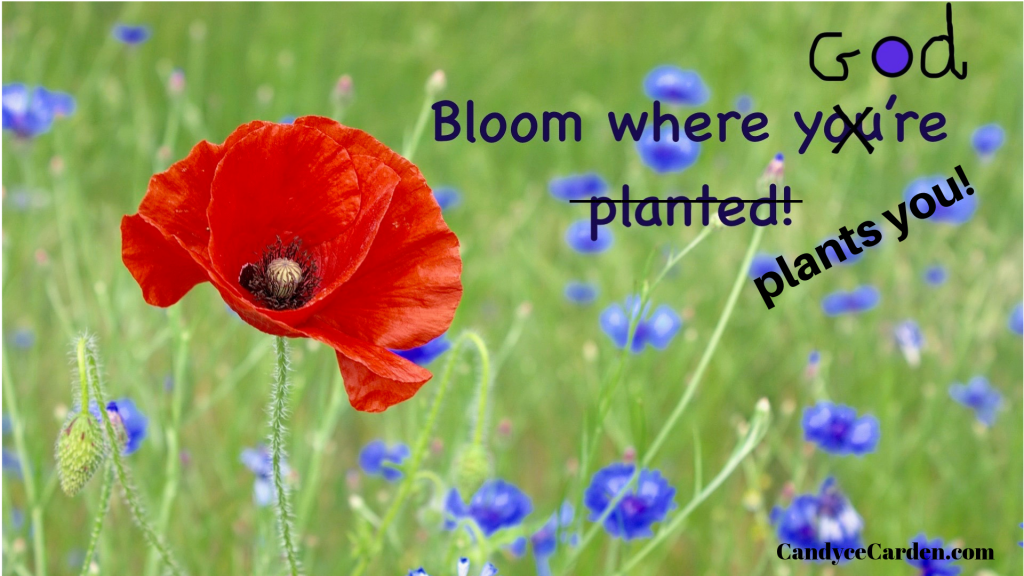 God intends for us to bloom where we are by reflecting His love, helping each other, and giving Him the glory. As long as we rest in Him, we can live without Fear of Missing Out because we already have the key to abundant life.
God designs us with different gifts and abilities, but did you know He also places us in our particular circumstances throughout our lives?
Click To Tweet
Is FOMO a result of modern times, as many speculate? Or is it due to a longstanding trait of the human heart—restlessness.
Click To Tweet