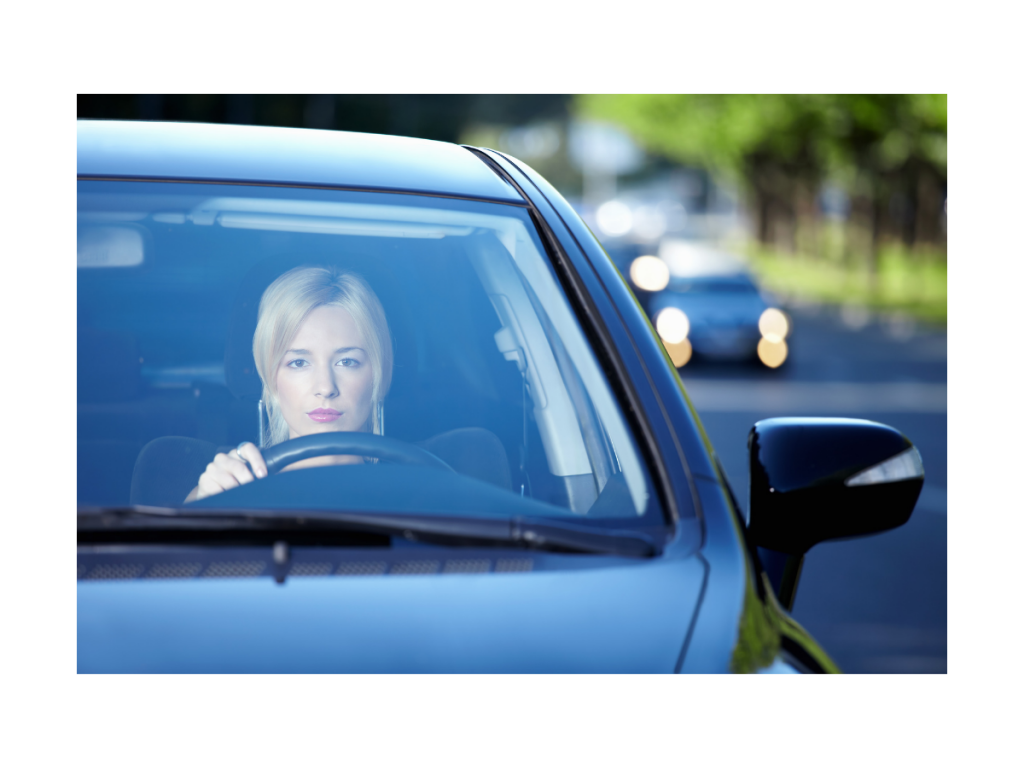 After I made the turn onto the entrance ramp of I-75, I glanced into my side mirror. I saw lots of oncoming traffic barreling toward me. So many eighteen-wheelers speeding north this morning! My heart rate increased, and I reminded myself to breathe slowly and deeply.
Safely on the freeway, but still jumpy, I opted to stay in the "slow" lane behind an old pickup. I scoffed when I noticed my speedometer read only sixty mph. What was wrong with me? Road anxiety hadn't been a problem before. Sure, when navigating through a large metropolis area like Atlanta, my antennae are on high alert. But I was on I-75 in a rural part of Georgia. My destination was only three exits up the road.
Still, fear gripped my gut.
I believe my unprecedented anxiety was a result of dealing with the uncertainty of COVID-19 the previous year. Although there is much to hope for with the development of new vaccines to arrest the spread of the disease, new worries had surfaced in my life.
What was that Bible verse? The one I've quoted many times before when my soul was unsettled? The one that wrapped me in peace? After a couple of faltering attempts, I nailed it, word by word:
"The Lord is near. Do not be anxious about anything, but in every situation, by prayer and petition, with thanksgiving, present your requests to God. And the peace of God, which transcends all understanding will guard your hearts and your minds in Christ Jesus."
(Philippians 4:5b-7 NIV)
The soothing words of the Scripture immediately tuned me to God's frequency, which naturally led to prayer. I poured out my concerns to Him. I didn't want fear to rule my life. I knew it was in opposition to His Word, for I'm trusting God when I'm anxious.
I talked to my Father all the way to the exit. As I flipped the blinker on to signal my turn, I was calm. No trace of anxiety remained. I looked forward to the day ahead. When I took my mind off my unease and fixed it instead on God, He took away my fear.
How God Helped Me Bypass Fear
First, God reminded me of three things: my car is equipped with safety features; it's a dependable and comfortable vehicle; I enjoyed driving, but I had allowed apprehension to rob me of that joy. I thanked God for the blessing of a safe car to drive, and fear lessened its hold on me.
Next, God reminded me of the reason for my road trip. I was going to spend time with one of my greatest joys—my grandson. Sammy is in middle school and needed assistance with school work. He's struggling, as many kids are, with online instruction.
I had asked God to use me to serve someone in need, so working with Sammy was an answer to prayer. God blessed me in the best way by giving me this work to do. I praised God for loving and using me this way. My joy surpassed my fear.
Last, God reminded me He's always with me. He's in control of every detail of every situation. And if by chance I was involved in a car accident, He would be right there, too.
Hear these words of Moses to his people:
"Be strong and courageous. Do not fear or be in dread of them, for it is the LORD your God who goes with you. He will not leave you or forsake you."
(Deuteronomy 31:6 ESV)
These words are still true for us today.
FOUR GEARS TO NAVIGATE FEAR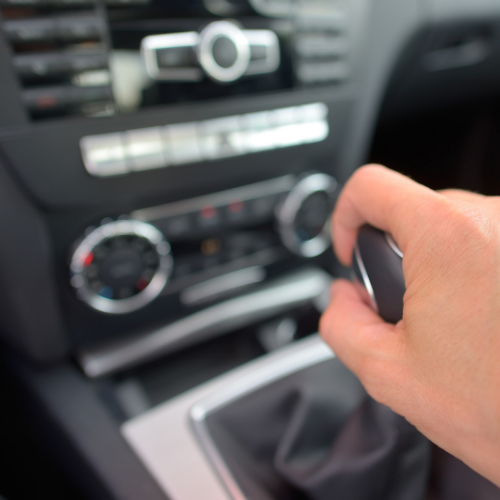 Giving my fear to God during my trek up 1-75 taught me four steps to overcome it. Following them will help me in future situations when fear digs its claws in, and they can help you too.
1. Quote Scripture
I quoted the verses from Philippians, and this was a personal choice. These particular words anchor me. They prevent me from spiraling downstream amid a current of anxiety. Many other verses could apply as well.
But to quote it, I had to know it. I memorize Scripture as armor against the devil, to pray during difficult situations, and to remind myself of God's love and care for me. Through the years, different verses became my go-to verses. Get in the habit of memorizing favorite Scripture verses. Words that speak to you and draw you closer to God.
2. Pray.
"Give your burdens to the Lord, and he will take care of you. He will not permit the godly to slip and fall." (Psalm 55:22 NLT)
Pour your heart out to God. Tell Him what you're afraid of. Ask Him to help you manage your fears. Express thanksgiving for specific blessings and for His loving care. God's love is mightier than any fear or anxiety we can manifest.
3. Focus on the Destination.
How will bypassing your fear benefit others? How might it benefit you? For me, the goal of my trip was spending valuable time with someone I love. It was the opportunity to help my family. And it helped me, in turn, by giving me a sense of purpose.
Find joy in the journey. Thank God for giving you work to do, places to go, steps to take, and goals to accomplish.
4. Trust God to Get You There
Have the faith to believe in God's "plans to prosper you and not to harm you, …" (Jeremiah 29:11 NIV). Satan seizes every opportunity possible to fill us with fear because it pulls us away from our Lord. Fight to stay on God's path. Put Satan behind you by recalling ways God has provided for you. When has He previously carried you safely to the other side of a mountain? When has He helped you navigate a tough route in the past?
Trust Him to do it again.
"You keep him in perfect peace whose mind is stayed on you, because he trusts in you. Trust in the LORD forever, for the LORD GOD is an everlasting rock" (Isaiah 26:3-4 ESV).
Staying our minds on Jesus means keeping Him at the forefront of our thoughts. It means we invite Him along for the ride. And when we neglect to do that and get lost on the streets of Fear and Worry, we implore Him to guide us back to His path. Only then, will the rough terrain smooth out. Only then, will peace guard our hearts and mind. And only then, will we be able to fully live out His plan for our lives.
Have you ever been attacked with road anxiety? Almost overcome with fear after you carefully glided your car onto the Interstate? It happened to me. And it happened in a rural part of north Georgia. #OvercomingFear #anxietyrelief …
Click To Tweet
"Navigating Fear" first appeared in Refresh Bible Study Magazine: Connecting God's Word to life today. Get your free copy by going here.