Dear Candyce,
Your story, "My Bully, My Friend" has made it to the final selection round for Chicken Soup for the Soul: Just Us Girls. The stories are great and this book promises to be a classic. We are so appreciative of your participation and very excited about this book.
Huh? This email from an editor at Chicken Soup arrived sixteen months after I submitted a story for an upcoming book. As I hadn't heard a word from the publisher, I'd written it off as a no-go.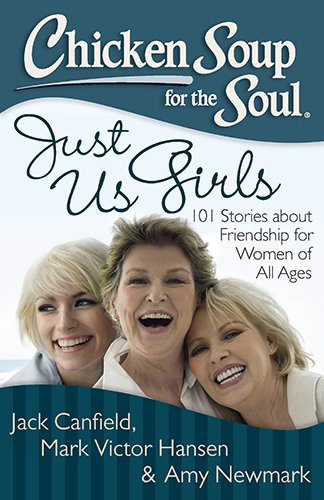 The Chicken Soup for the Soul series launched 20 years ago to great success. The company now publishes several new themed titles each year — and openly solicits work from freelancers. Submissions couldn't be easier, as I'd learned from a writer friend. Potential upcoming book titles are listed on their website, along with a form for submitting stories online. The writers' guidelines will tell you that stories must be in first person, true, and 1200 words or less. Accepted stores or poems are all paid at $200, regardless of length.
I'm thrilled by the turn of events and want to share two lessons learned:
#1. Don't expect replies from editors in a timely manner. It's a sad fact but that's the nature of the publishing business these days. To simplify my life somewhat, I'd decided to delete the email account I used for this submission. It's one I set up for the business of article submissions and queries. But it was one more online task to remember (or forget) to do, so I'd reverted back to using my primary email for everything. Thank goodness I procrastinate and hadn't gotten around to deleting the obsolete email account, or I would never would have heard that somebody (who will pay me) liked my writing. So maybe "never give up on a story" might be another lesson learned here.
#2. Write frequently whether it's for intended publication or not. Keep a journal or start a blog. "My Bully, My Friend" grew out of a piece of stream-of-consciousness writing I did soon after I left my full-time work to focus on writing. Bolstered by confidence after having it accepted, I checked out future planned Chicken Soup titles. Amazed at the span of topics being solicited, I found three book titles that seemed about right for three blog posts I already had in the cache. I've since submitted them, two of which were for books with a submission deadline date at the end of this month. If I hadn't already had them in the works, no way would I have been able to finish them before the deadline.
Needless to say, the unexpected — and belated — acceptance was Chicken Soup for My Soul!